In SOLIDWORKS Simulation result of your' s analyze can really depends from quality of the mesh. More accurate mesh – more accurate result you will get. But sometimes we receive this message, which means that Simulation failed to create the mesh.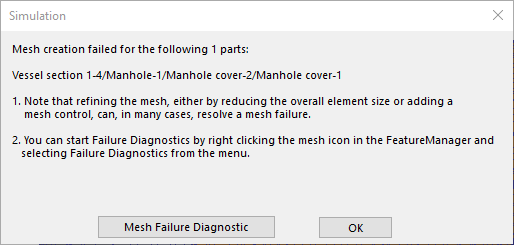 And in today's article we will try to find the solution for this problem.
First, let's talk about Mesh Failure Diagnostics tool. This tool allows us to easily find failed parts or features and add Mesh Control to them.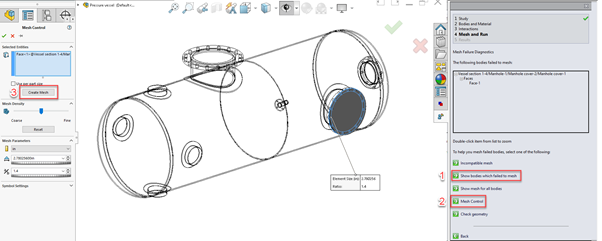 In most cases this will be enough to solve the problem with the mesh. But in some cases, changing Element Size will not give you proper results, because we don't know what element size should be in use. So how we can find that out? If we are working in assembly mode, the easiest way will be to open failed part and create New Study for it. After that just launch Create Mesh tool and you will see parameters which suite for this part perfectly, copy them and go back to assembly, insert those parameters in Mesh Control for this part and mesh will be create it for it!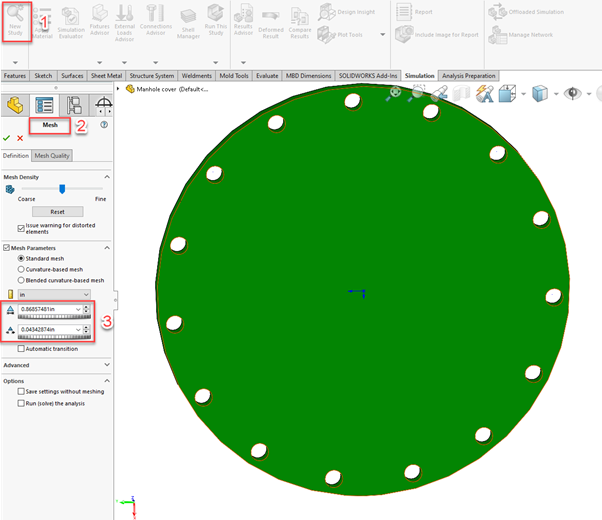 The other way is to use Blended curvature-based mesh. This type of mesh has a powerful tool called Calculate Minimum Element Size, where you can find element sizes automatically for your mesh.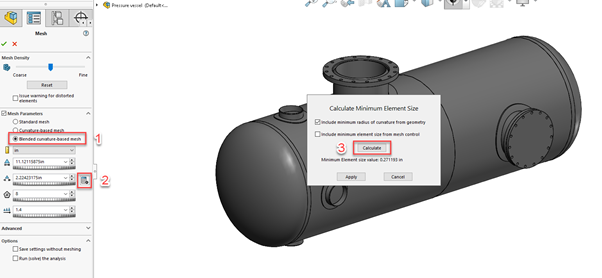 And starting from SOLIDWORKS 2021 this type of mesh is using multi-thread, which means now it is working much faster than ever!
All those steps will help you to fix your mesh problems, but if not, just please let us know.