If you have installed a wrong client type you can still change without the need to reinstall the client.
This is not valid if you have mistaken PDM Pro for PDM standard or the other way around.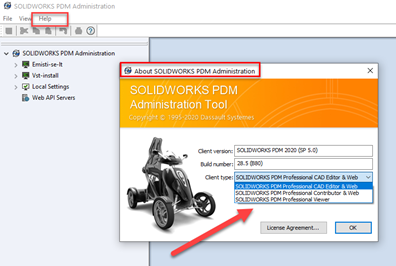 After change a restart of the computer is required but it can be resolved by restarting Windows explorer.
OBS !! Make sure to save all you Microsoft related documents, they may also be closed in the quick restart.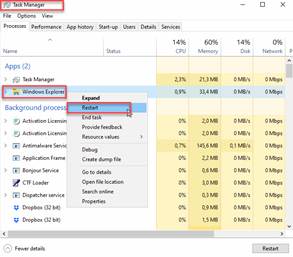 If you can not find Windows Explorer you need to start File Explorer from the start menu.

If for some reason windows does not reappear in 30 – 60 secs you can manually trigger the restart by going to the Task Managers menu click File and choose "Run new Task" and enter the text: explorer.exe and than click OK.