UPDATED 2023-07-10
SOLIDWORKS releases a new software version from its products yearly. New features and functions are mainly based on the enhancement requests (Ideas) created by SOLIDWORKS users.
SOLIDWORKS users under subscription services can create those enhancement requests.
Here is the instruction to create enhancement request (Ideas) for SOLIDWORKS products.
1. Login to https://www.solidworks.com/enhancements with your email address and your password. If you have not created your account yet, press the link "Create your 3DEXPERIENCE ID" and follow the instructions to create the account. You can also check THIS LINK that instructs you with creating account.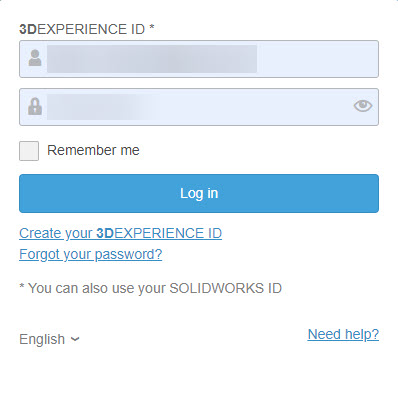 2. Before submitting an Enhancement idea. Please read and follow this section.

3. Press the CLICK HERE link. Fill out the form and click Submit.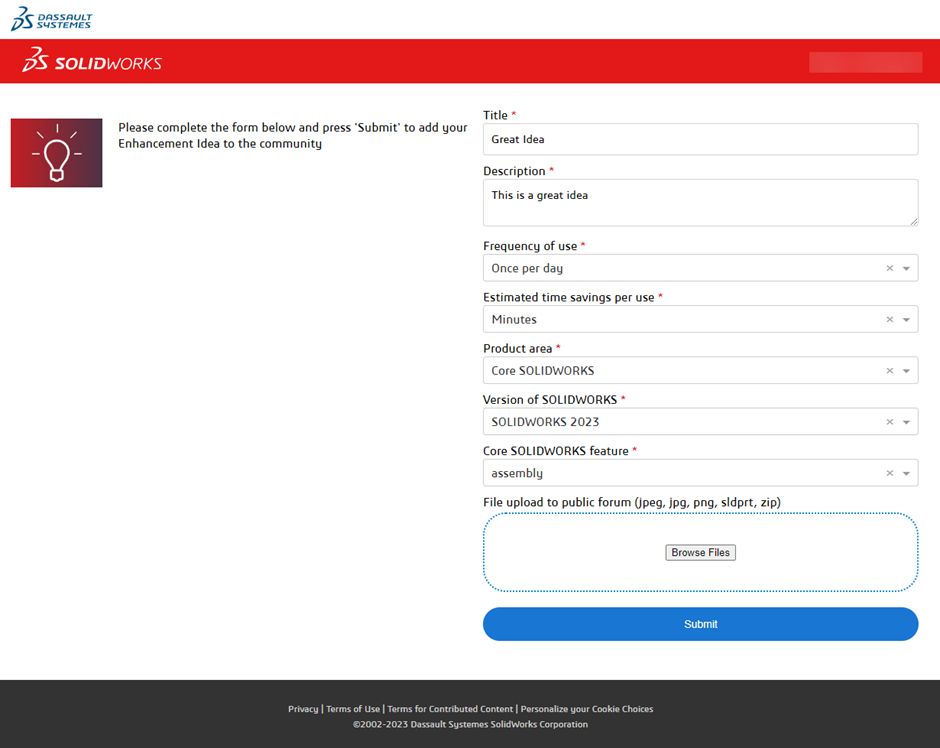 4. Now your Enhancement Idea is added to the SOLIDWORKS Enhancement Ideas Community.



5. You can follow your Enhancement Ideas SOLIDWORKS Enhancement Ideas Community webpage.