Sometimes PLM Group support will ask you to run SOLIDWORKS Composer without graphics hardware acceleration, in order to investigate if there is a local problem with your PC workstation.
Follow these steps:
1. In Composer, go to File > Preferences > Hardware Support: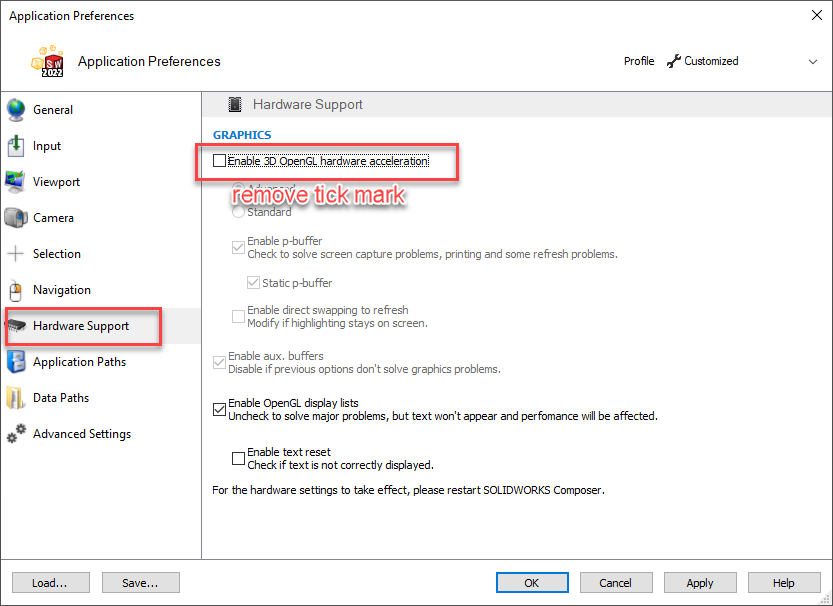 2. Remove the tick mark for "Enable 3D OpenGL hardware acceleration"
3. Exit Composer and run it again.
4. Verify the issue
5. Turn the setting back On by going to File > Preferences > Hardware Support - put the tick mark back to On and restart Composer. (The setting should be set to Enabled to take full advantage of your Graphics card)