When doing a ViewSetup to add a "local view" on a client computer many people gets stuck at this login.
What is important to understand is this IS NOT a PDM login, even if the colour and layout are similar.
Here you need to authenticate towards the Windows server where PDM is installed with a windows login and give permission to this client computer to access information.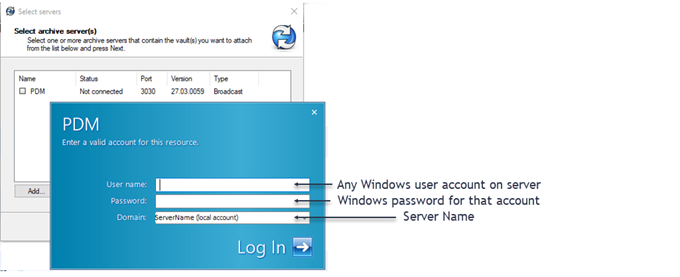 Login and password are given what to enter. When it comes to Domain field you usually have a drop list with a "local account" and a domain account. Ask your IT or see for yourself in Archive Server -> Default settings.
Which logins are permitted to validate this? The answer is on PDM Archive server: