From time to time we receive calls regarding how to deactivate SOLIDWORKS license, how to transfer SOLIDWORKS license, or due to hardware failure, activating SOLIDWORKS prompts message with the statement "Activation amount exceeded".
When you just need to deactivate your license, follow these steps:
Step 1 – Open your SOLIDWORKS application,
Step 2 – Locate the "Help" Menu / "Help" icon:

Step 3 – Open the Help menu and select "Licenses":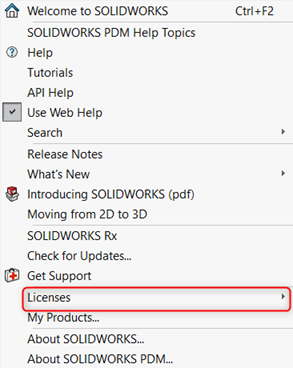 From the "Licenses" drop-down menu choose "Deactivate":

Step 4 – Click on the product you wish to deactivate, (in this example only SOLIDWORKS is installed so only SOLIDWORKS can be deactivated):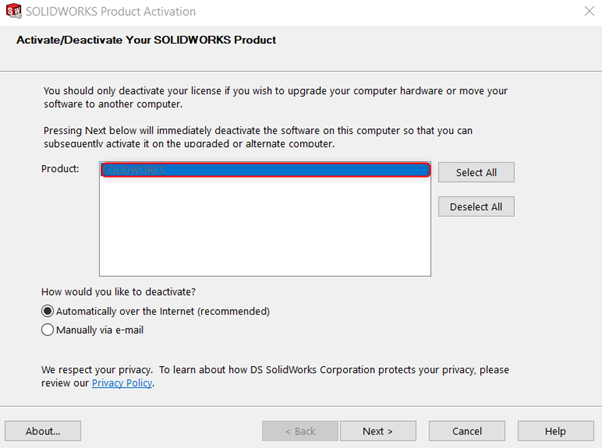 Step 5 – Enter your e-mail: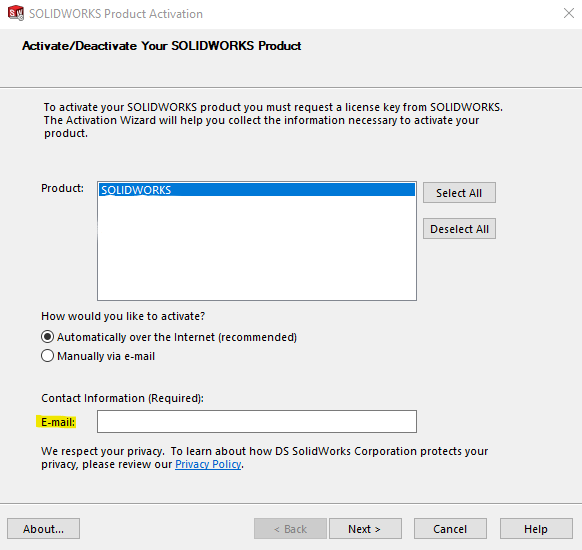 Step 6 – Click "Next":
This will prompt "SOLIDWORKS Product Activation" dialog: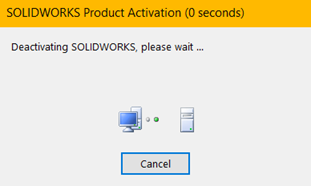 After this dialog closes, you will receive confirmation that deactivation has been successful. This means that now your license is "free" and you can install SOLIDWORKS onto your new computer using the same SN you have used previously.
Step 6 – Click "Finish" and now your application closes.