SOLIDWORKS products based on an online license require the so-called license server. In practice, the license server refers to the software called SOLIDNetwork License Manager, which is installed either on a server or on a workstation acting as a server, to which the actual workstations connect using either an internal network or a VPN connection.
Follow these instructions to install the license server for SOLIDWORKS 2023 and later versions.
1. IMPORTANT! Verify from SOLIDWORKS System Requirements page, that the operating system of the server/workstation acting as a server is supported by the annual version of the license server to be installed.
2.Download the SOLIDWORKS installation package from PLM Group Support Downloads page.
The installation package contains the installation files for all SOLIDWORKS products, both for the license server and for products installed on workstations
3. Start the installation from setup.exe file.

4. Select "Install server components" and select "Install SolidNetwork License Manager". Click Next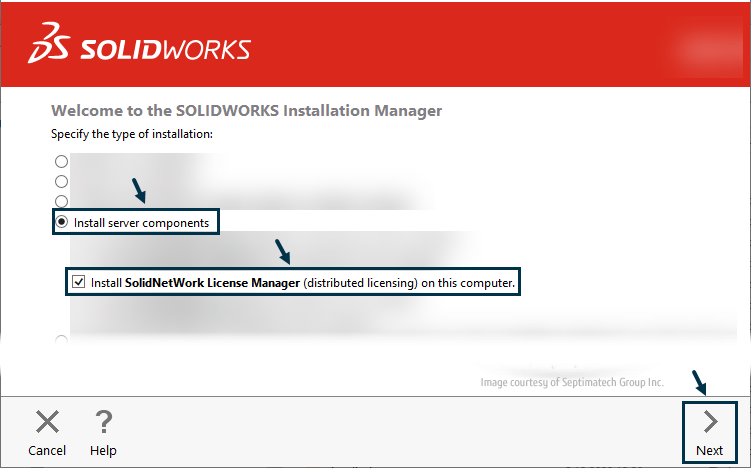 5. Accept the terms of the SOLIDWORKS and start installation by clicking "Install Now".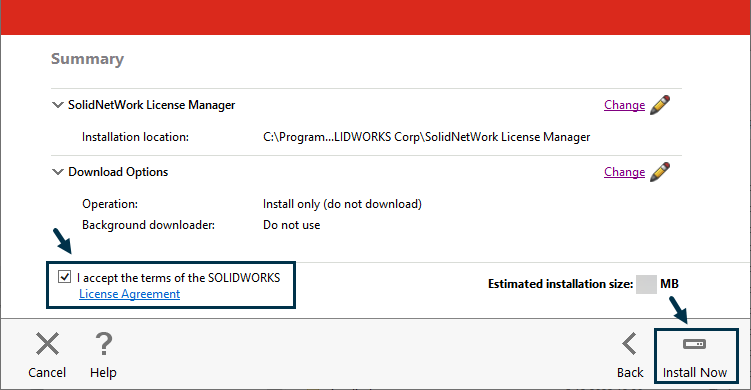 6. Installation takes a few minutes and after it is ready, click "Finish".

7. Start SolidNetwork License Manager - Software: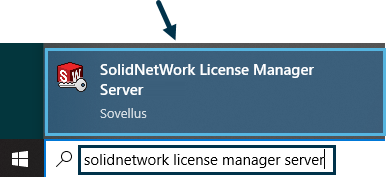 8.The program asks to activate the license. Press the Yes button and select "Next".
The program offers to use TCP/IP ports 25734 and 25735 by default. Use these default port numbers if there is no special obstacle, be sure that the ports are also open for traffic.

Note, if the program does not ask to activate the license, select "Modify" from the "Server Administration" tab and then "Activate/Reactivate your product license(s)".

9. Press the button "Add" and add the serial number of your company's network license by writing or copying the number from the clipboard. Usually, there is only one online license serial number, but if your company uses several serial numbers (e.g. you want to manage SOLIDWORKS, SOLIDWORKS PDM and DraftSight software on the same license server), enter the different numbers on their own lines.
Select the option "Automatically over the internet...", enter your email address and select "Next".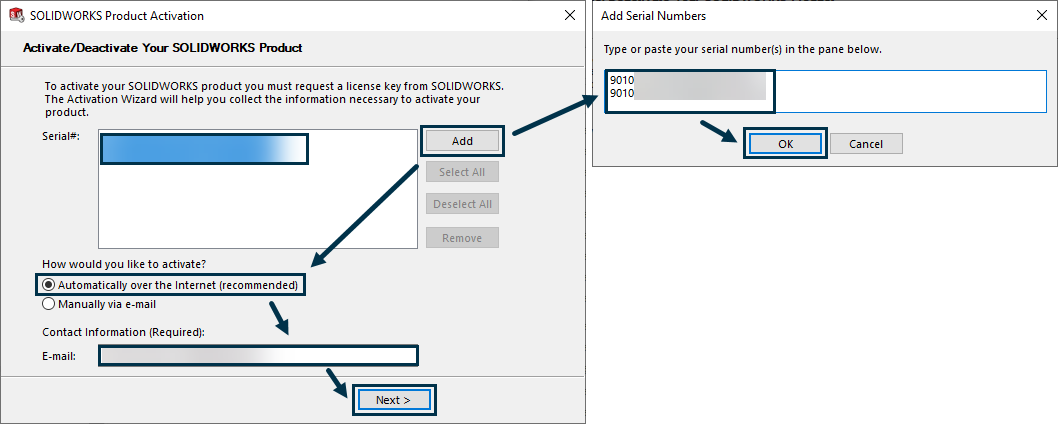 10. The program completes the activation over the Internet in a few seconds. Make sure you get the "Activation/Reactivation Succeeded" notification. Finish the activation by pressing the "Finish" button.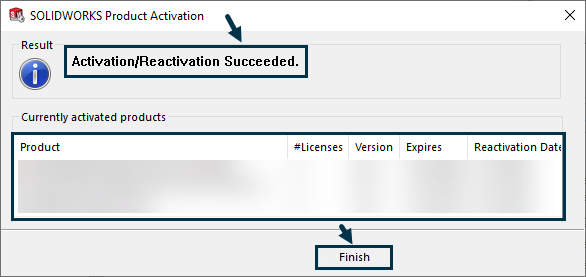 SOLIDWORKS License Manager is now ready for use.