These two programs require maintenance. So, every time the maintenance agreement expires, the license must be reactivated. If you have an SNL license with a license server, the license server must be updated to receive information from the server at SolidWorks that the license agreement has been renewed.
Go to the server with the license and open "SolidNetWork License Manager Server". Go to the first tab "Server Administration". If this tab is not there, then it is the client version of the program. The client version is almost identical, but does not have this tab, and the client version is not called "Server" in the end.
Press Modify and Activate/Reactivate so that the program retrieves the latest license information.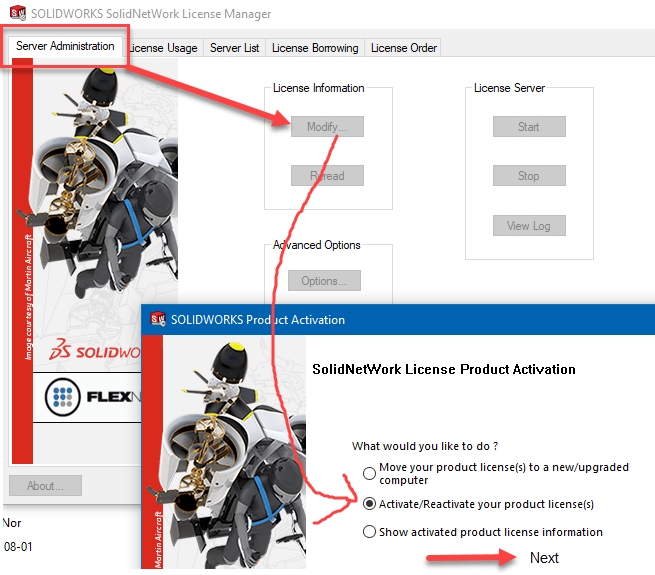 Author
Jan Egil Bæver