Data traffic of SOLIDWORKS network licensing service goes through TCP/IP port numbers 25734 ja 25735 by default.
If server's firewall blocks the traffic through those ports 25734 and/or 25735, SOLIDWORKS does not start on workstations because workstations are unable to connect to license server. If that is the case, traffic through ports 25734 and 25375 need to be enabled in license server.
Follow these actions to enable TCP/IP ports 25734 ja 25735:
1. Go to server (or to workstation working as server) where SOLIDWORKS network licensing service is running. It is also possible to use remote desktop connection from workstation to server if you are not able to reach the server physically.
At first, verify that SOLIDWORKS network licensing service is running by launching SolidNetwork License Manager software. When service is running, "Start" button in SolidNetwork License Manager is inactive. Alternatively, you can launch Windows "Services" window and verify that status of the service named "SolidNetwork License Manager" is "Running".
Note: If service hasn't been running, the problem with connection was likely caused by this. In that case reach the workstation to check if SOLIDWORKS can now be launched after you have started the network licensing service in server.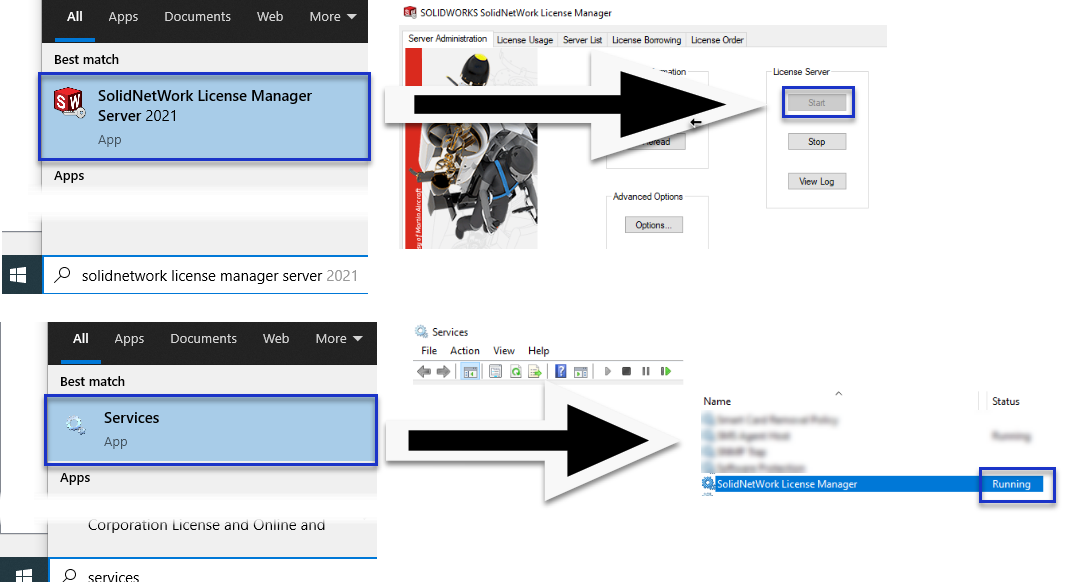 2. If SolidNetwork License Manager service that was mentioned in step 1 is running, stay logged in in license server and launch "Windows Defender Firewall with Advanced Security" tool. Select "Inbound Rules" and click the link "New Rule".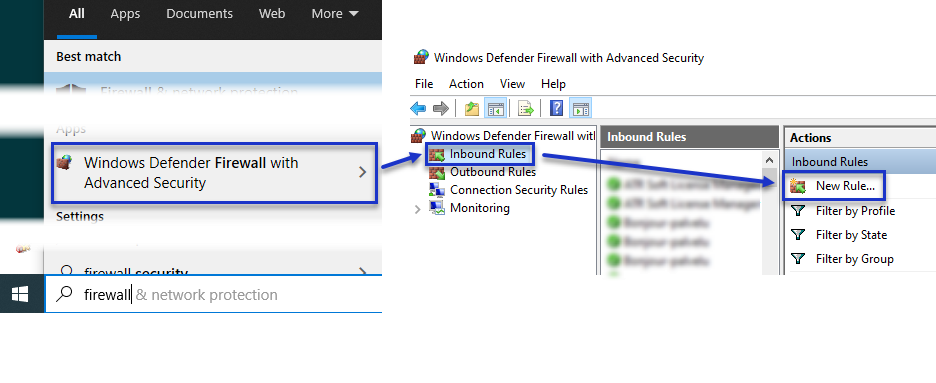 3. Select/type this information in "New Inbound Rule Wizard" window.
Select the option "Port".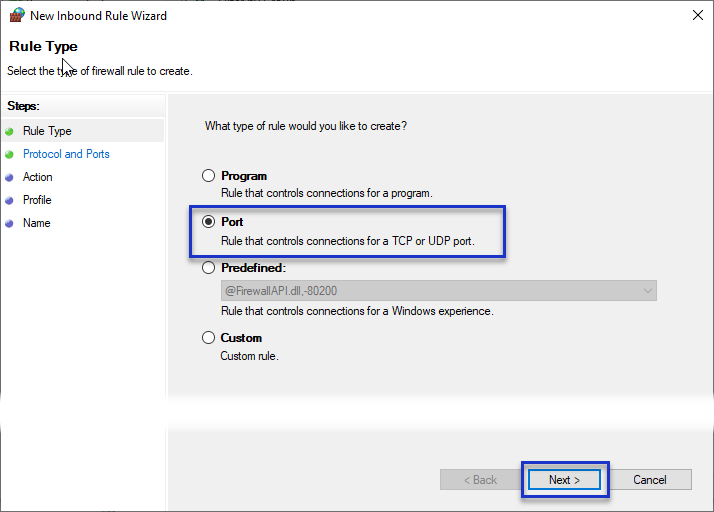 Select the option "TCP" > "Specific local ports" and type the port number 25734.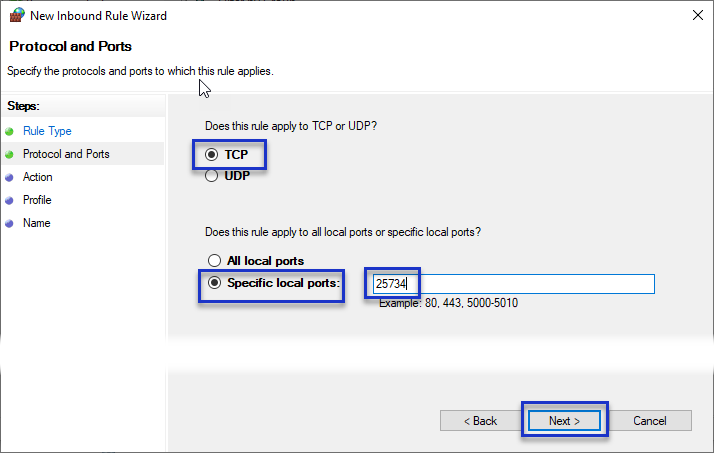 Select the option "Allow the connection".
Typically the workstations are connected to company Domain network. Select only the option "Domain". But if your workstation is not connected to any domain, then it is required to select either "Private" or "Public" depending on the connection type.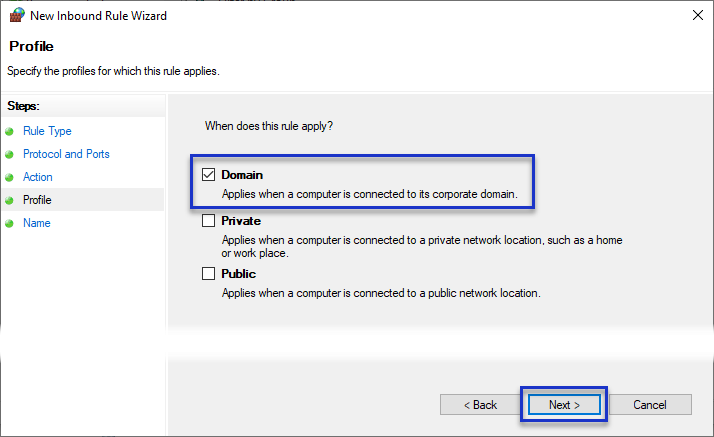 Type any name for this rule and press "Finish".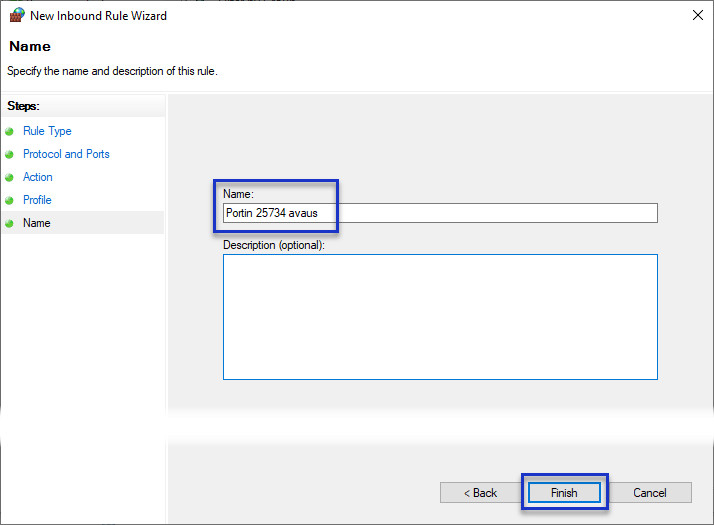 4. Repeat the steps in step 3 to define the same rule for port number 25735.T

5. Select "Outbound Rules" and create two new rules for these same port numbers 25734 and 25735 by pressing "New Rule" and typing the information as per step 3. Please note that when defining rules in "Outbound Rules" the default selection is set to option "Block the connection". Change the selection to option "Allow the connection".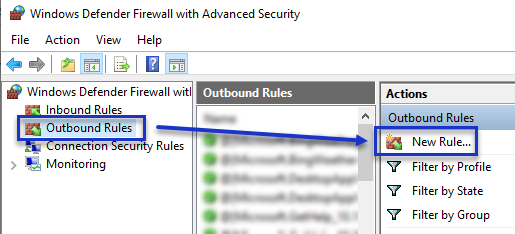 6. Restart SolidNetwork License Manager service by pressing "Stop" button and then pressing "Start" button.

7. Test launching the SOLIDWORKS software in workstation and see if software is now starting up.