Mikael Falk
Technical Consultant
Adding Comments makes it easier to visualize changes or other information in the early stages of a model's development process.
As of the 2017 version, SOLIDWORKS includes this functionality.
It is possible to add comments for almost every step of the FeatureManager Design Tree: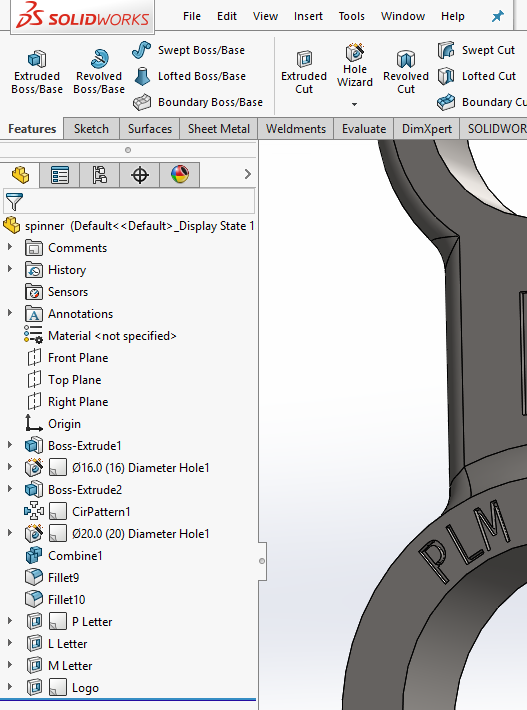 Mates (alle types)
Mate folder eller Mate group
Folders
Sensors
Material
Annotation views
Blocks
Solid bodies folder
Surface bodies folder
Sheet metal knudepunkter
Mate referencer
Comments can be clearly visualized with a special comment indicator in the FeatureManager Design Tree when Comment indicators are activated.
Right-click on the top node in the "FeatureManager Design Tree" and select "Tree Display" ➜ "Show Comment Indicator".
You choose to add a comment by right-clicking on a feature, for example, and selecting "Comments" ➜ "Add Comment".
The comment is automatically provided with a timestamp and information about the author.
When you add things or change a comment, it is possible to add pictures or screenshots of the model.
It is also an option to add standalone comments that are not linked to features or other nodes in the FeatureManager Design Tree.
Right-click on the "Comments" folder and select "Add Comment". The comment folder contains all the comments in the model.
It is possible to edit the name of the comment in the tree.
All comments in the model can be read simultaneously in the window "View All Comments". It is also possible to sort in the comments.
When it comes to a feature, comments can also be read from PropertyManager. Select "Tools" ➜ "Options" ➜ "System Options" ➜ "Collaboration" and check "Show Comments" in PropertyManager to activate this function.
Comments can also be added in Configuration Manager.
Also note that comments can also be viewed and edited in the "Part Reviewer".