With newest update to version R2022x FD02 of the 3DEXPERIENCE platform, a long list of enhancements and additions have been added to the platform. In the following we have highlighted 5 of the coolest functions:
1 – Search in widget
It is now possible to make a search directly within a widget app. To uset his function all you have to do is – click the widget dropdown-menu (1) and select Search in widget (2). Now you can enter a search contained only to the content of the chosen widget.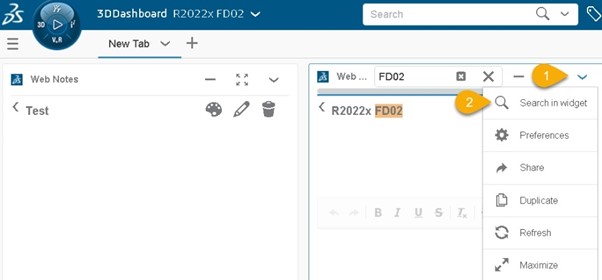 2 – Download multiple files at the same time with Bookmark Editor
It is now possible to download multiple files at once through the Bookmark Editor app. To do so, just mark the desired files and click Download File. The selected files will now be downloaded to your PC.
3 – Drag & drop from SOLIDWORKS to the 3DEXPERIENCE platform
It is now possible to drag a component from SOLIDWORKS FeatureDesign Manager Tree and place it directly in the 3DEXPERIENCE Task Pane – i.e., this makes the process of assigning Bookmarks to your CAD files even easier.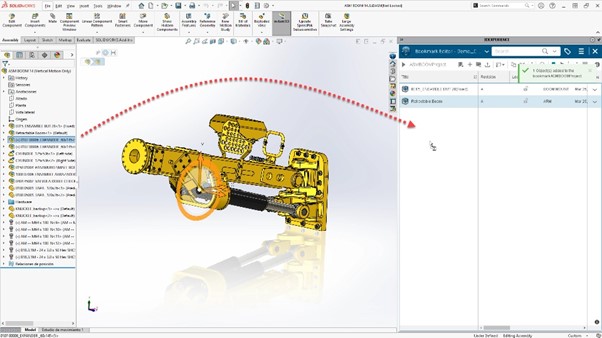 4 – Transition rule to prevent accidental release of content
It is now possible to setup a transition rule to stop a 2D-Drawing from changing maturity state, if the referenced components is not in the correct maturity state. This way you can make sure that no 2D-Drawing is sent to the "Released" maturity state before all referenced components is also in the "Released" maturity state.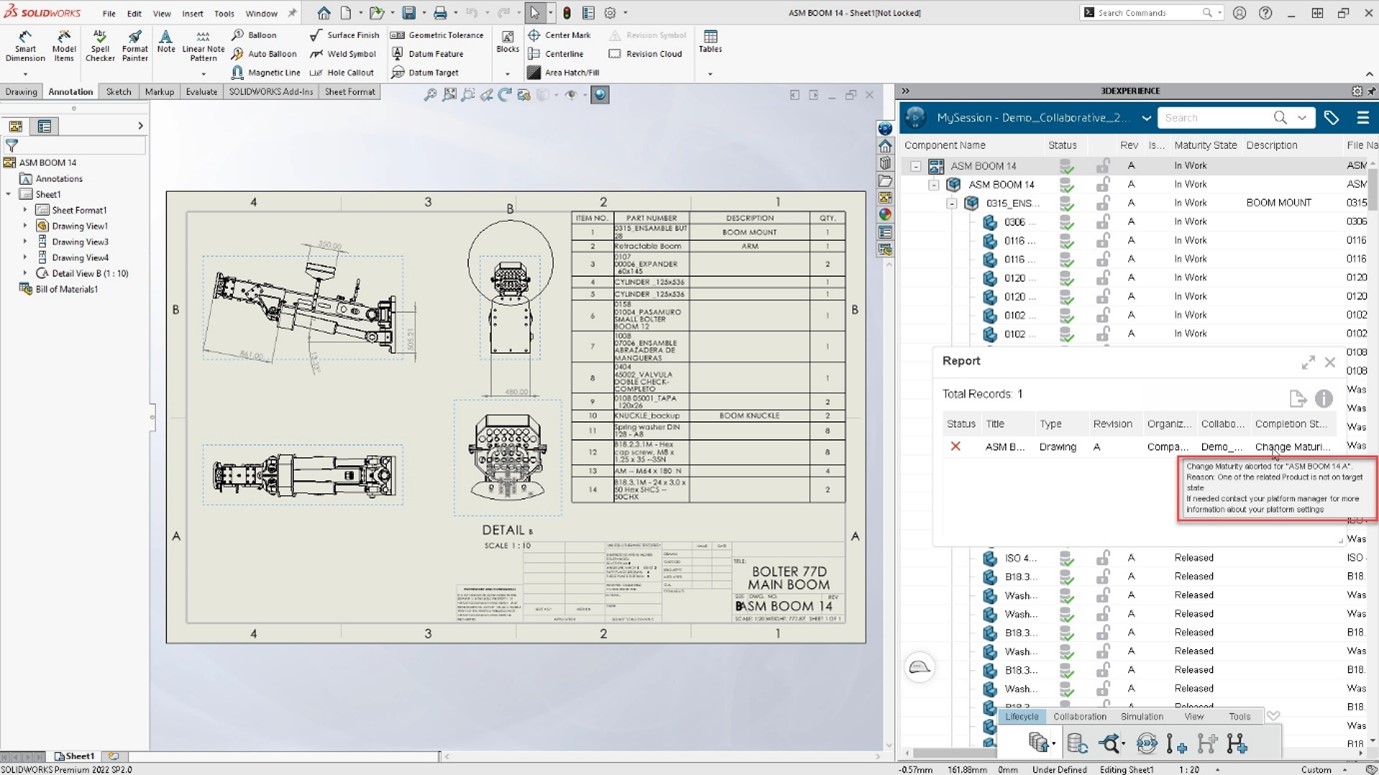 5 – Display only the selected tenant
It is now possible to have only the tenant you are currently working on shown. This can be an advantage if you are working with multiple tenants, but only wish to see the content from the currently active tenant.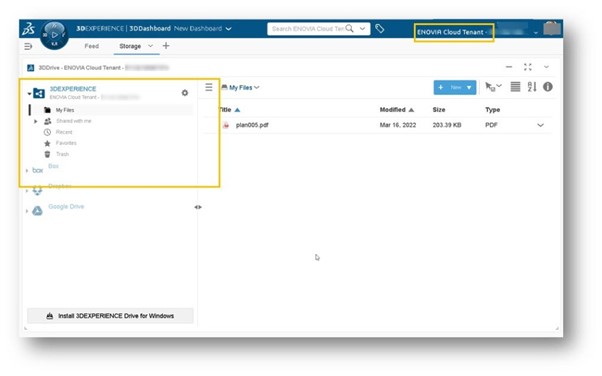 The full list of improvements and changes can be found in the 3DSwym Community Wiki tree on the 3DEXPERIENCE platform user's community, or by clicking this link:
https://r1132100503382-eu1-3dswym.3dexperience.3ds.com/?utm_medium=&utm_source=&utm_campaign=2022supportupdater2022xfd02prd_OP67646&utm_content=2021support03informcompletedenprdupdate_DM1131546&serverId=SwymHttpdTomcatServer_0#community:4/wiki:nA2AWZr6SXOG1rNZY7dOvA