1. Click the link in the email to proceed to 3DEXPERIENCE platform.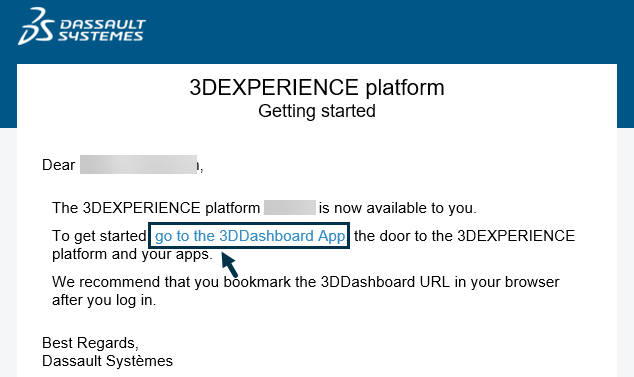 2. Sign in and click the 3DEXPERIENCE-"compass".
Note: If you haven't created 3DExperience account yet, create the account by selecting the link "Create your account".

3. Click the role "3DEXPERIENCE SOLIDWORKS Standard/Professional/Premium" under "My Roles".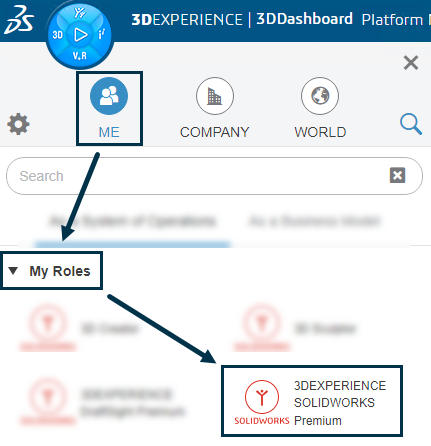 4. Click the icon "SOLIDWORKS Connected".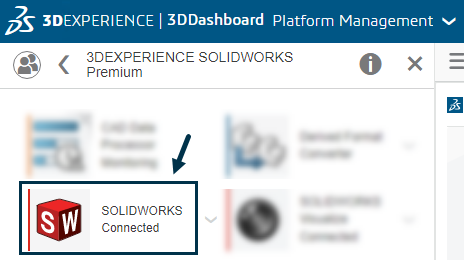 5. Launch "3DEXPERIENCE Launcher" installation according to procedure seen in the picture below.

6. Press "Continue" button and select the option "Install All Granted Roles".

7. Proceed by pressing "Next-next" and finally select "Finish".

8. 3DEXPERIENCE installation wizard starts downloading files and installing the software. Wait until the download and installation has been finished. Finally press the "Close" button.

9. Launch SOLIDWORKS.